Tonight, I attended the "consultation" meeting about the future of Green Oak School.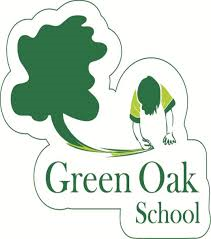 Wikipedia describes "Public Consultation" as, "a regulatory process by which the public's input on matters affecting them is sought. Its main goals are in improving the efficiency, transparency and public involvement". Michael Goodridge, the Chair of Governors from 2011-2015, asked a pertinent question on this point, "Is this a true consultation?"
His question wasn't answered.
It was standing room only. Parents and teachers and members of the community asked questions of the SCC officers and the Diocesan representative. I think it would be fair to say that people did not think their questions were answered. But then these Officers were just doing their job while the decision makers, Council Leader, David Hodge, and the Bishop and the Regional Schools Commissioner must have had something better to do, because they were absent.
My question was, "This room is packed full of people who care about their children, this school and this community. But, the shame is the absence of those who make the decisions. Were they invited? Would they have come?"
My question was not answered.
Many parents asked the officers to name the alternative schools for their children.
Their question was not answered.
Teachers asked why SCC has told prospective parents who do choose Green Oak to go elsewhere.
Their question was not answered.
The County Council is not like the old Education Authority which ran most of the schools and took the strategic decisions.  The Regional Education Commissioner has mandated that the school must be part of a Multi Academy Trust, or it must close.  The County Council is barred by legislation from operating a Multi Academy Trust. So, the Council has no option but to initiate a closure process, sorry, I mean "consultation".
The Government and the Regional Schools Commissioner have created a perfect storm for the Diocese and the County and Green Oak school to navigate.
I don't suppose many of you have heard of Dominic Herrington – the Regional Schools commissioner for South East England and South London. He is unelected. He is responsible for making decisions about academies and free schools in Bexley, Brighton and Hove, Bromley, Croydon, East Sussex, Greenwich, Hampshire , Isle of Wight, Kent, Kingston upon Thames, Lambeth, Lewisham, Medway, Merton, Portsmouth, Richmond upon Thames, Southampton, Southwark, Surrey, Sutton, Wandsworth and West Sussex.
Perhaps he is just too busy to visit Green Oak and see the school for himself.
What do you do if you are caught in a perfect storm? You try any and every means of rescue and this is what we all must do.
Fill in an objection to the proposed closure of the school at:
https://www.surreysays.co.uk/csf/green-oak/consultation